USING Alien Tape IS AS EASY AS 1-2-3: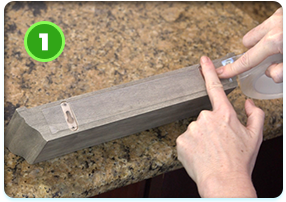 Simply apply...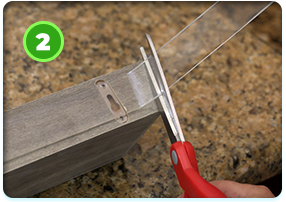 ...trim to size...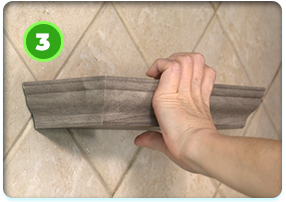 ...and stick to any surface!
Permanent solution for painted walls.
Versatile, Clever Design Is Perfect For All This & Much More: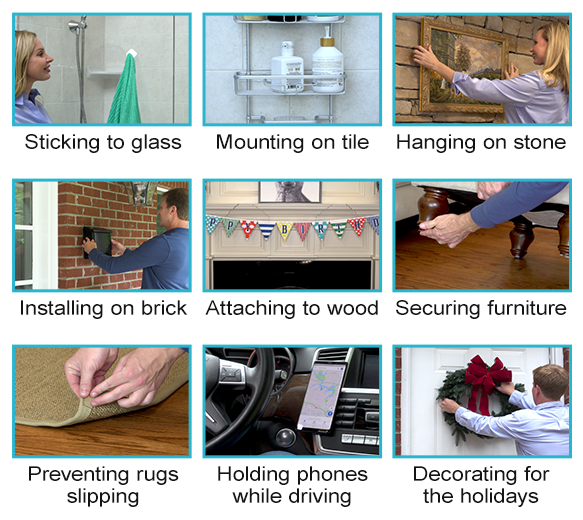 Sticking to glass

Mounting on tile

Hanging on stone

Installing on brick

Attaching to wood

Securing furniture

Preventing rugs slipping

Holding phones while driving

Decorating for the holidays
---
Introducing Alien Tape
It's a revolutionary new tape that doesn't use adhesive, but is strong enough to hold an incredible 17.5 lbs on any surface! Alien Tape is the incredible new advanced-grip technology tape that instantly locks anything into place without screws or anchors! It's also reusable — just remove, rinse and reuse! Use it again and it's just as strong! Alien Tape defies gravity, even when it's wet. It's perfect for glass. Use it for heavy towels and it stays in place. When you're done, remove it and there's no sticky residue!
The secret is advanced nano-grip technology. It's like millions of microscopic suction cups that lock on and hold tight to any surface! Pull to release the suction and it comes right off! Alien Tape grips to everything, instantly! Hang heavy pictures onto any surface in a flash. Use it outdoors to mount without nails or screws. It's tough and stands up to the elements. Perfect for decorating for the holidays or celebrations. Use it to stop furniture from sliding. It locks into place and won't damage floors! Keep carpets in place or secure your phone while driving. And there's never any residue because there's no glue!
Order Now!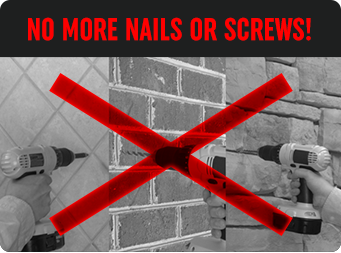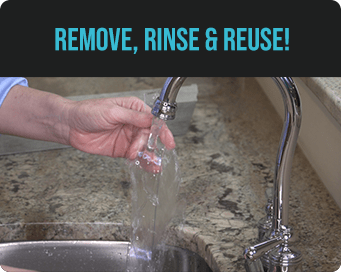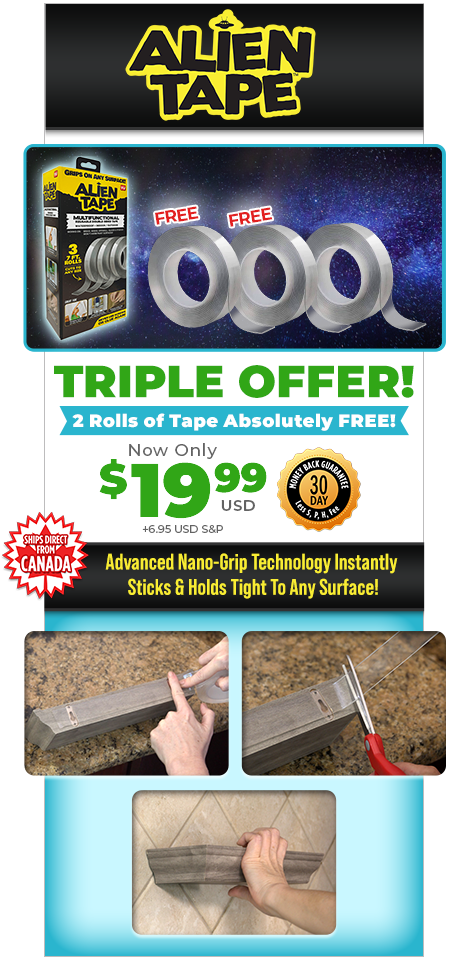 OFFER DETAILS:
Purchase a roll of Alien Tape today for just $19.99 USD + FREE Shipping and we'll TRIPLE your offer and send you 2 more rolls, ABSOLUTELY FREE!
Sales tax will be applied to all orders. All pricing is USD. No tariffs or duties.